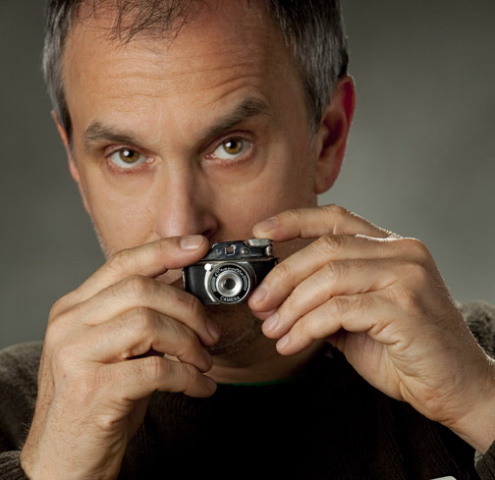 Jeff Cravotta is a Charlotte based commercial and editorial photographer who best likes to shoot people. He was born in Brooklyn, NY and was brought into commercial photography by mentor: Cliff Moorhead. After relocating to Charlotte, NC in 1980 Jeff continued his education by assisting mentors: Billy Tinney, Joann Sieberg Baker, Steve Knight and Harry Joyner.

Jeff's photographic niches include dance, healthcare, yoga, gardens, travel environmental issues as well as a deep interest in the workings of the food chain.

Jeff's clients include: Time Warner, The Girls Scouts, Condé Nast, Town & Country Magazine, The New York Times Magazine, Self Magazine, Happy Box Architecture, University of North Carolina, Johnson C. Smith University, Getty Images, Sangati Yoga, Hewlett Packard, PBS, Terpsicorps Theatre of Dance, YMCA, Wagner-Murray Architects, North Carolina Dance Theatre, Tanztheater Berlin, Opera Carolina, Bruce Clodfelter, Presbyterian Healthcare, Carolina Digestive, National Multiple Sclerosis Society, Anusara Yoga, The Moving Poets, Wing Haven, A&E Television Network, National Geographic Channel and more.

When not working, Jeff enjoys astronomy, riding bicycles, feeding birds, gardening and immersing himself in foreign cultures. Recent trips include: Rome, Japan, Luxembourg, Berlin, Morocco, Ukraine, Paris, Kazakhstan and several trips to Spain.